ACC is excited to partner with Argus, the next generation of employee code of ethics compliance software.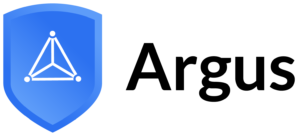 Through this partnership, we are able to offer our clients a tech-forward compliance solution that works for everyone – from CCOs to GCs.
Argus' technology has the ability to track thousands of accounts – including neobrokerages, international accounts and crypto exchanges and wallets – via an easy user interface. The platform provides:
Unique account coverage
Track personal account activities across thousands of exchange, brokerage and wallet feeds via an assets manager that is updated daily.
Best-in-class analytics
Get data-driven AML, undeclared wallet and insider trading insights for better risk management.
Additional functionalities
Enable employees to report gifts, such as airdrops, charitable donations and outside business activities in one convenient location.